Coverage Map
Green Bay Metro Response District NE Wisconsin: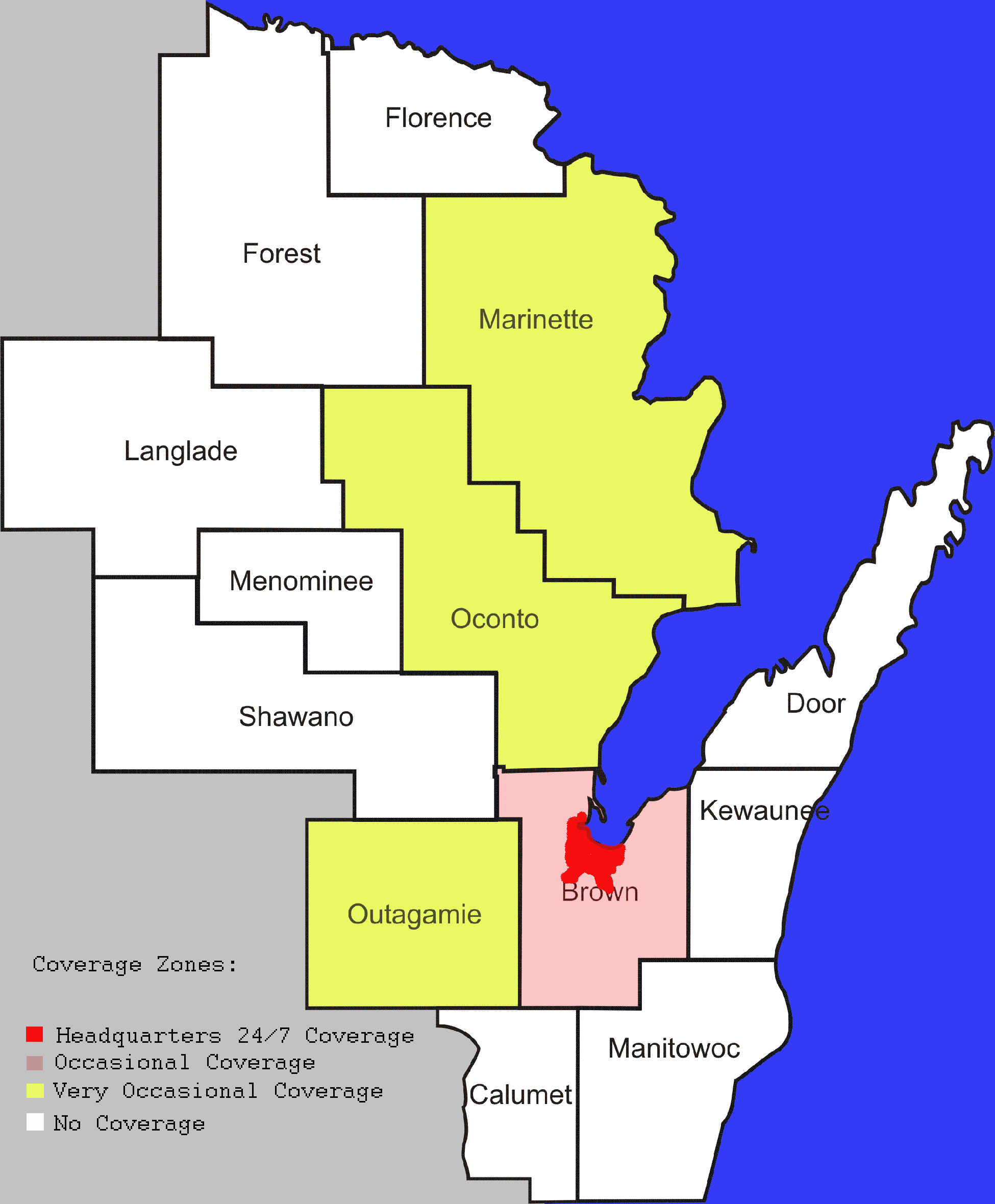 Metro Response is an independent first responder service dedicated to serving the community through
roadside assistance, emergency traffic control at incidents at which authorities have not yet arrived, and being a security presence for events. Photographed Unit #408's Ben Ditzel
If you need a Metro Response Unit for assistance or an event, please call 626.235.9461 to see if there is a division near you.
Note: Wisconsin Michigan CB Radio and Scanner Club are currently working together with metro response on a 24 Hr call center.